to the LIVE END of the rope BEFORE ATTACHING THE SOCKET. The clamp will prevent any looseness of the outer strands, which may have occurred during installation, from travelling along the entire rope length. If this happens you have to shorten the rope slightly but you will have contained the damaged zone to a very short rope portion.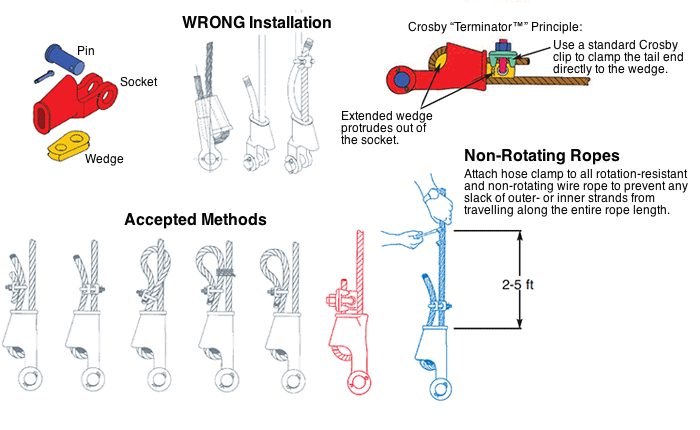 Caution

Never use a wedge made by a different manufacturer than the socket.
Use only original spare parts.